Specialty's Cafe & Bakery recently opened up shop in an office building on Santa Monica Blvd, just next to the 405. Their menu offers salads, sandwiches, soups, and of course baked goods. Perfect for the office worker.

You can either order from the computer kiosks or go to an actual person at the register. For the busy workers, they take orders online so you can just come and pick it up right away.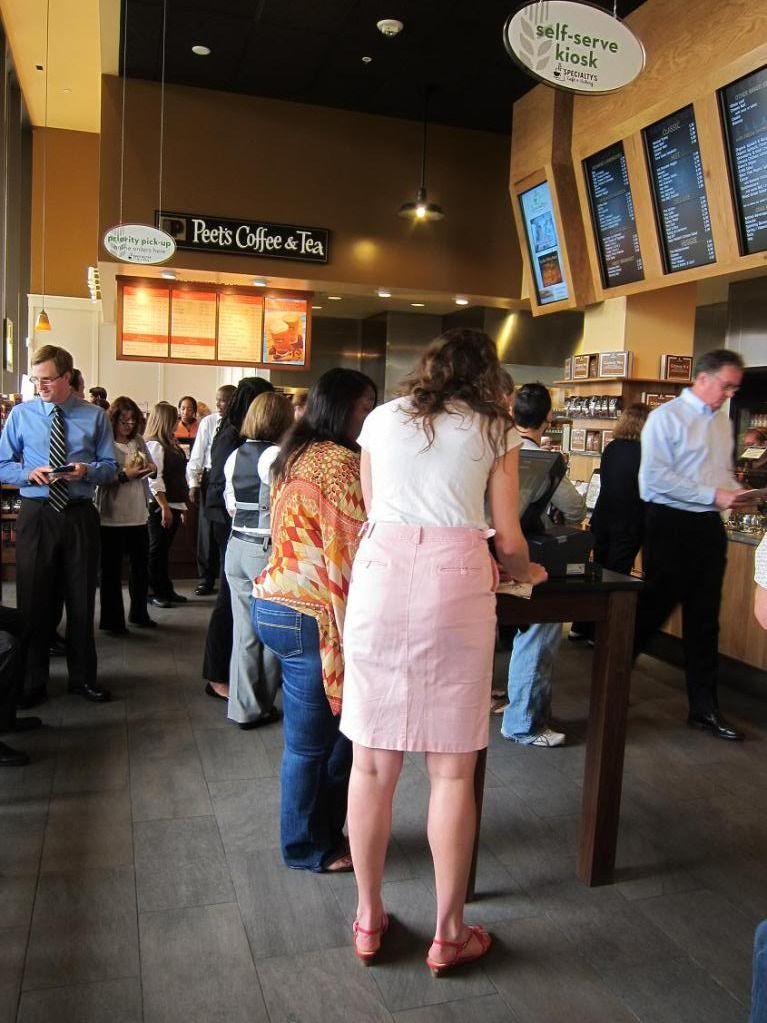 They will validate for 1 hour parking so you can enjoy your quick meal in the dining room.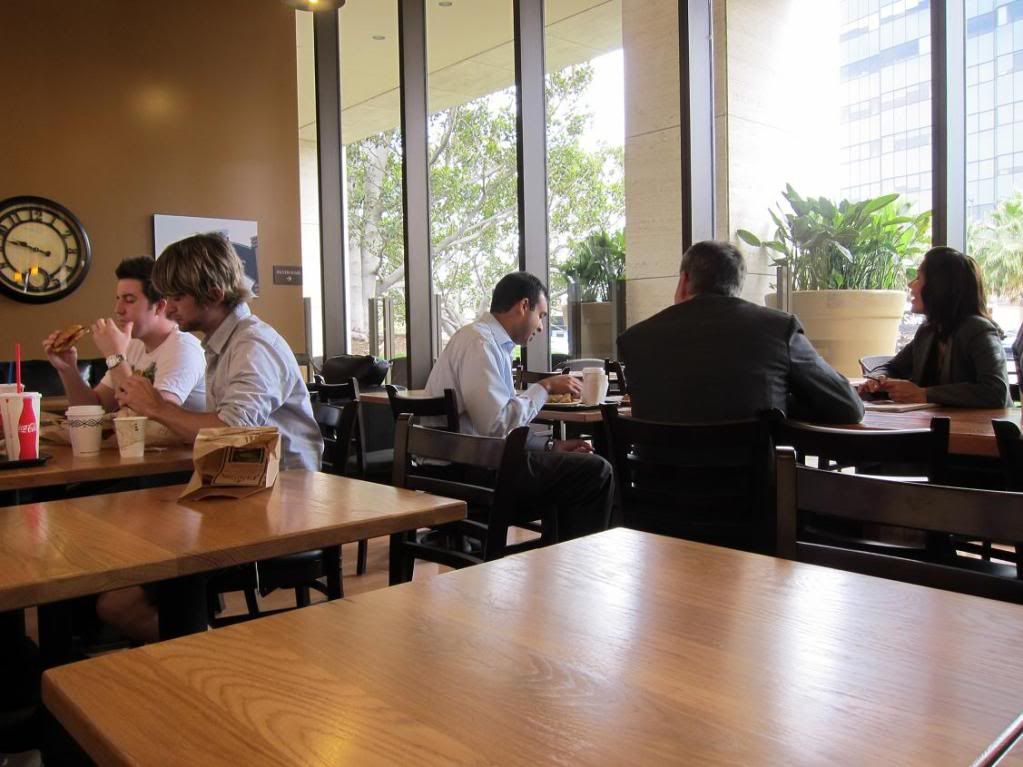 I knew nothing about Specialty's before, but apparently this San Francisco-founded-and-based business now has 30 stores in California, Washington State, and Illinois. Being a bakery, they also make everything from scratch.

Specialty's has actually partnered with Peet's Coffee and there is always a Peet's inside each Specialty's store serving your drinks. I tried the Jasmine Lime iced tea which I actually really liked. I've been meaning to return to a Peet's soon to have this again, especially now that the real summer is underway.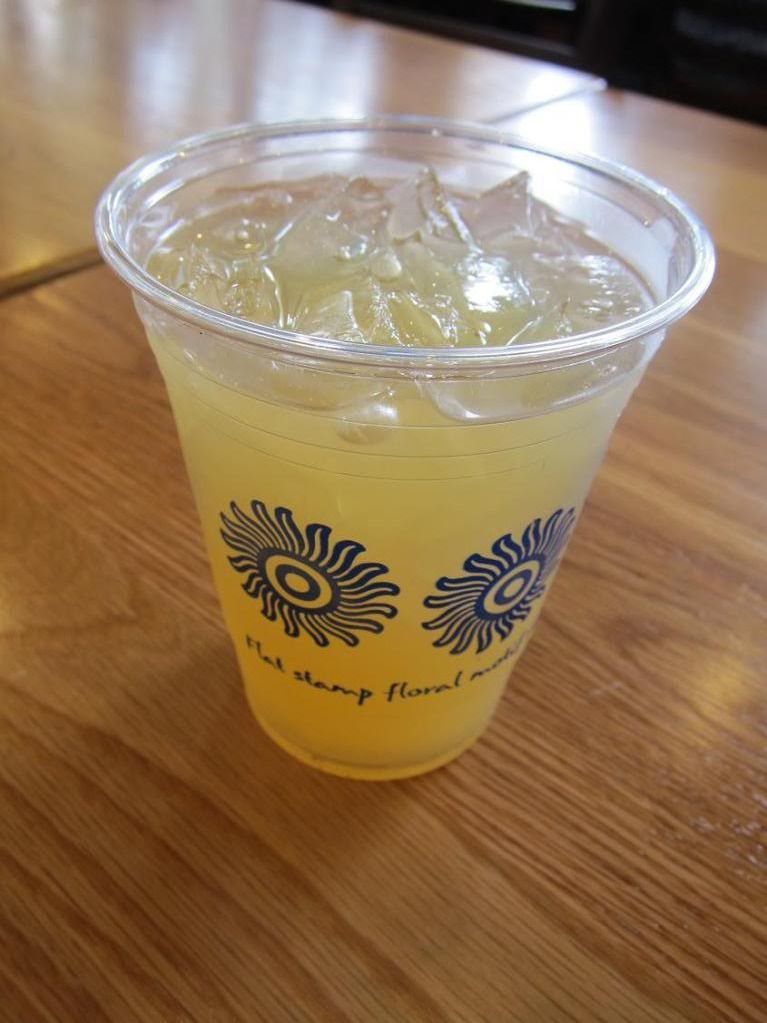 I was invited to their pre-launch party where we were given $10 to spend. I came for breakfast so I decided to try one of their breakfast sandwiches: the Southwestern Egg & Cheese Breakfast Sandwich.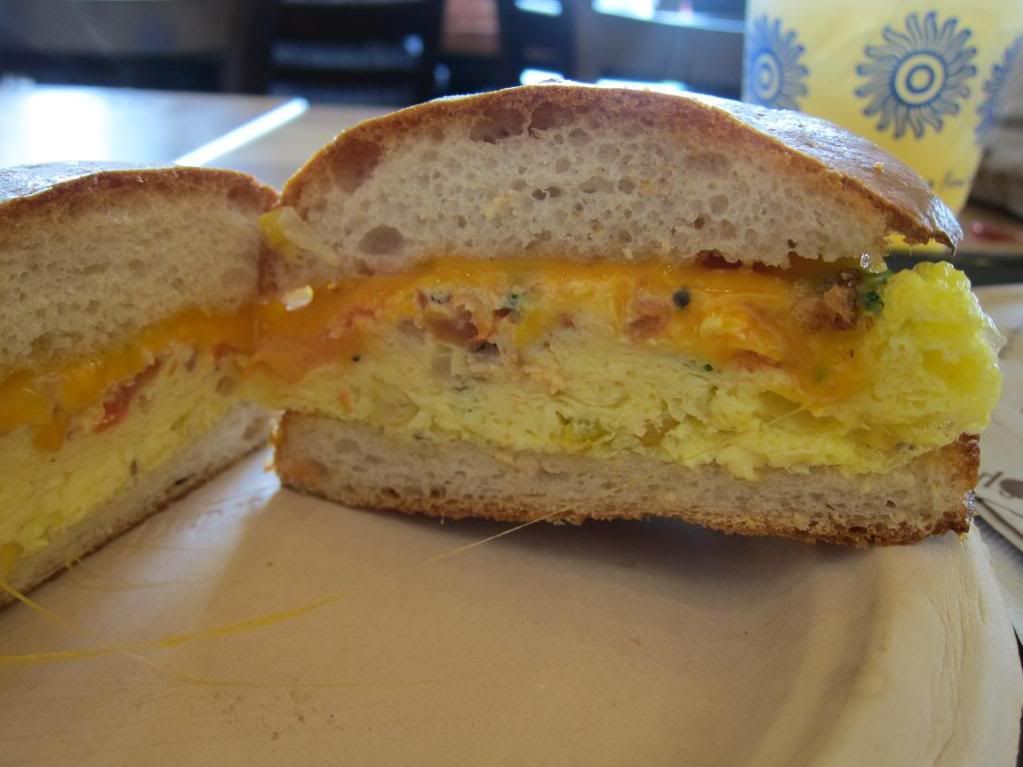 Made with their ciabatta roll and cheddar, their eggs are mixed in with salsa, peppers, and corn. The toasted ciabatta was light with a nice crunchy crust, but the overall combination with the egg was too dry for my taste. I couldn't taste the salsa and I do think either the eggs could be cooked less or use more cheese. I did like the flavor that the corn added. Well, I just like corn.

The triple chocolate mini bundt cake ($2.49) on the other hand was so moist and rich. I loved the strong chocolate flavor.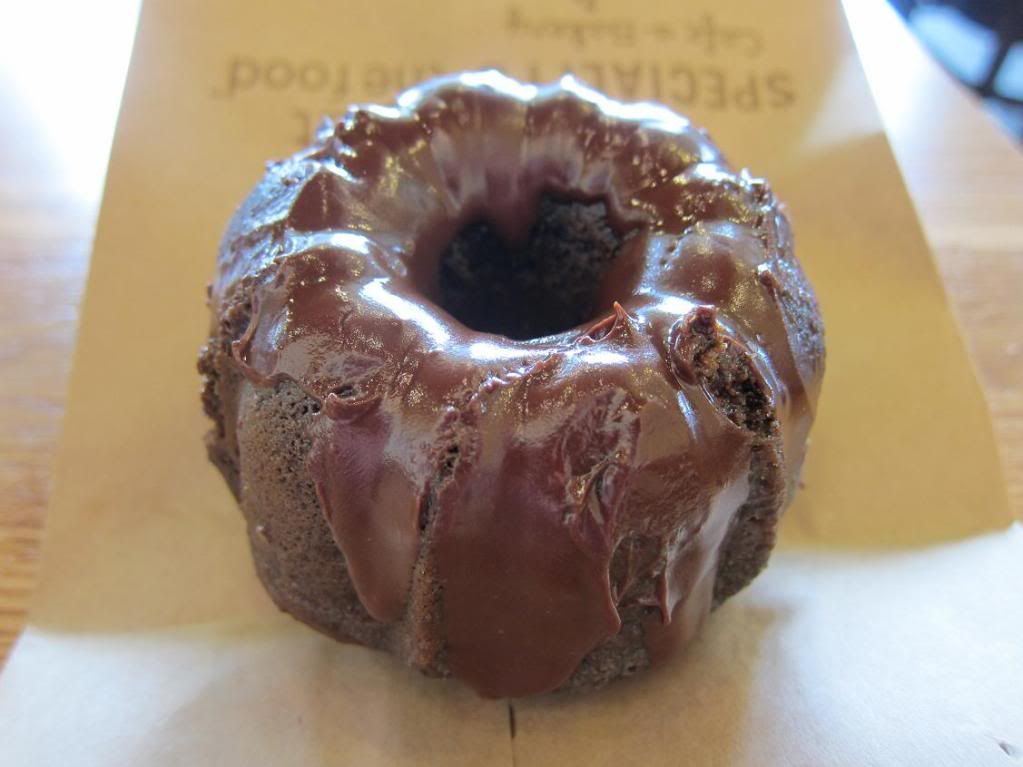 They were also passing out bites of other baked goods, including their brownies (try their Lover's Lane brownie for something decadent. I really enjoyed this double fudge brownie topped with coconut and walnut).

Specialty's is really gearing up for people to pre-order on the phone and online. All the phone calls are directed to a central line - you won't get people actually working at your location picking up the phone, they need to be busy serving their customers. It's an interesting model, but hey, online orders are convenient. For those working in the area, it's a welcome addition to Zankou and Yoshinoya. I'd be grabbing some bundt cake or brownie and a cup of Peet's iced tea from time to time.

Specialty's Cafe & Bakery
11150 Santa Monica Blvd.
Los Angeles, CA 90025
(877) 502-2837
www.specialtys.com