As soon as I sat down at the sushi bar at Sasabune, I saw their sign saying sushi bar patrons must get the omakase, and one of those "Trust Me" signs. What that means to me: 1) it'll most likely be very good food and 2)my wallet will suffer ..

Sasabune used to be located in a small house on Sawtelle, with no sign outside except one neon sign that just said "Sushi". I've always wanted to try it then, and I'm glad I finally get to go to their new location (former Todai).

Five of us took a corner of the sushi bar and left our fates in the sushi chef's hands. They serve fresh wasabi, so I had faith that they know what they're doing. They started us with assorted sashimi dishes including abalone and scallops. The others managed to get to them before I can take a picture, so here's a picture of a half-eaten scallop sashimi.


Next is some blue fin tuna and yummy yummy melt-in-your-mouth toro.

Salmon and hamachi. The sesame seeds on top of the salmon really gives it a nice flavor. The hamachi was good and fatty although it can't beat the hamachi belly Asakuma gives me.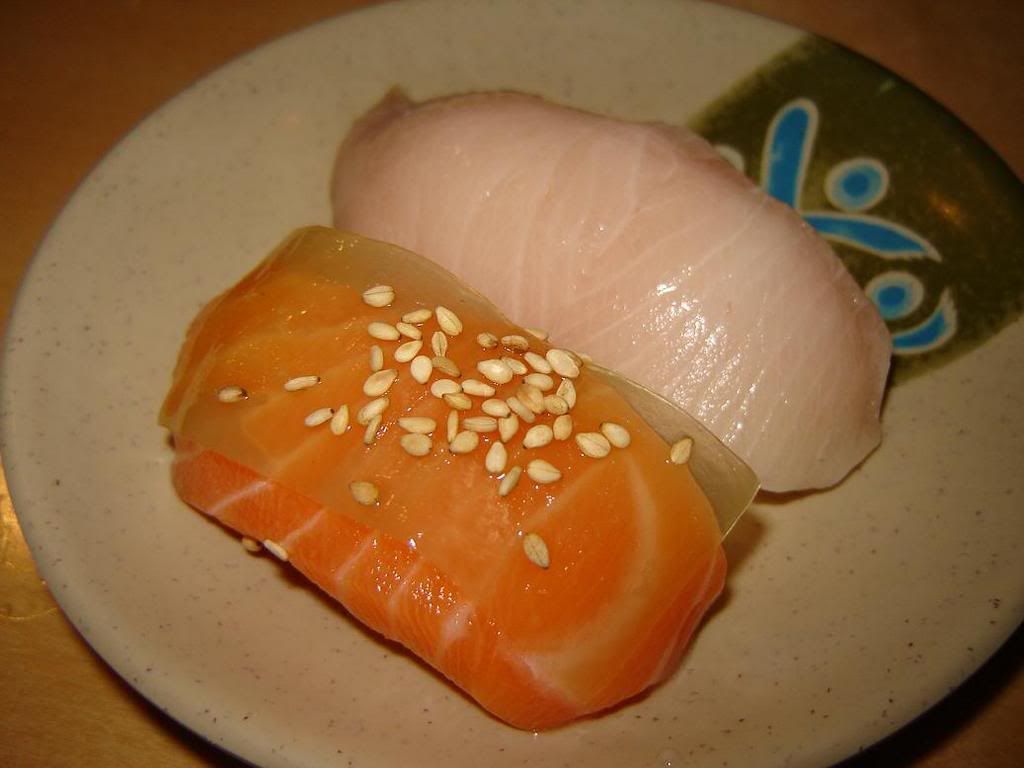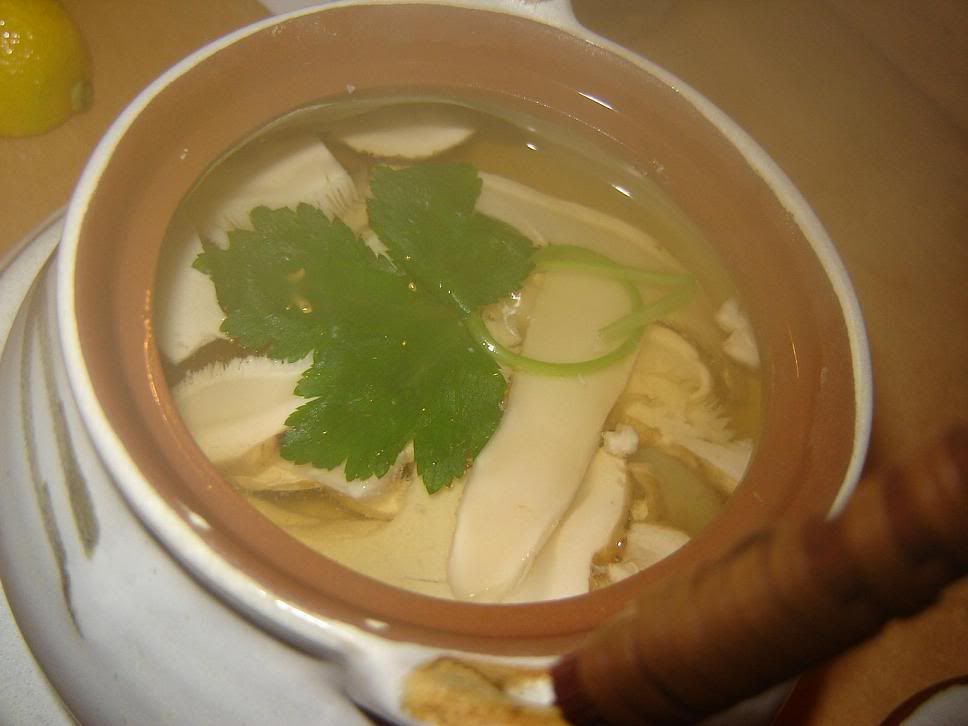 Then they served us delicious mushroom soup, very soothing and nutritious.

At some point I've lost track of what we ate ... all I know is we had 15 pieces of sushi, plus the sashimi and soup, and a hand roll.

We had some japanese snapper, and Ono (which was delicious).


Not to forget the ikura and uni :) Although knowing I could have gotten toro instead of uni ... tough choice but I think I like toro better.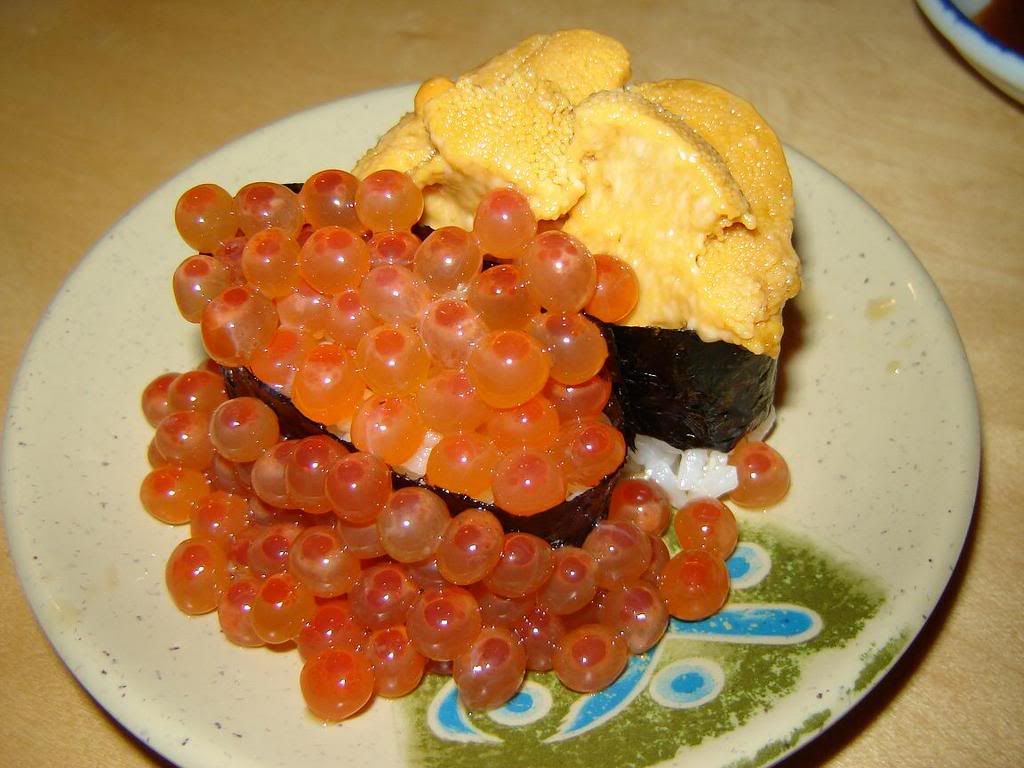 Then at some point there were some fresh oysters.


And a deliciously fresh scallop sushi.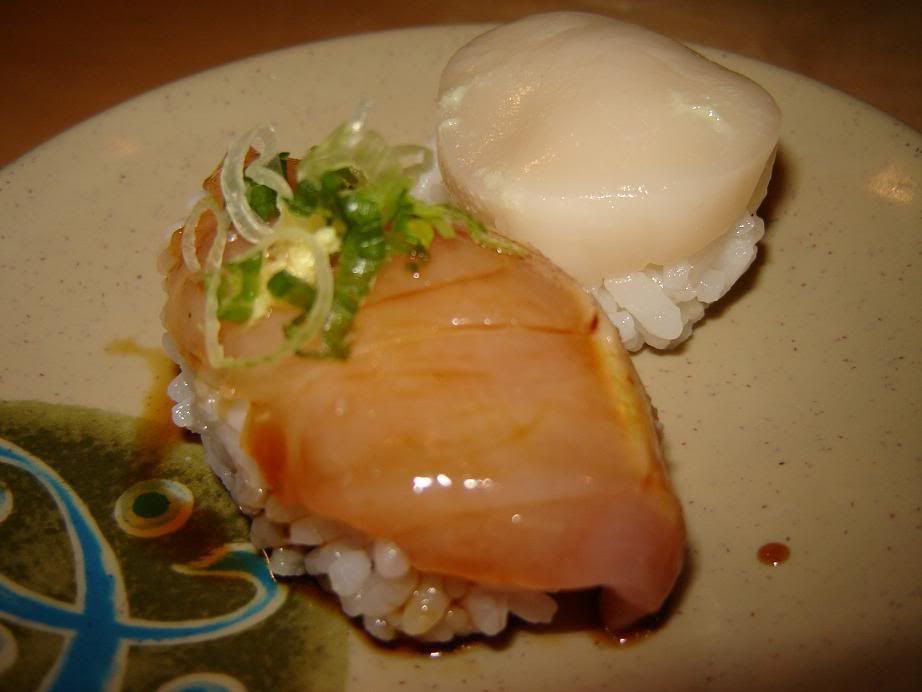 Towards the end we got these ice toro and anago sushi. A very nice hot and cold plate :) First time having ice toro, it was interesting because of the iciness but I think it was chopped up, making it melt in your mouth even more.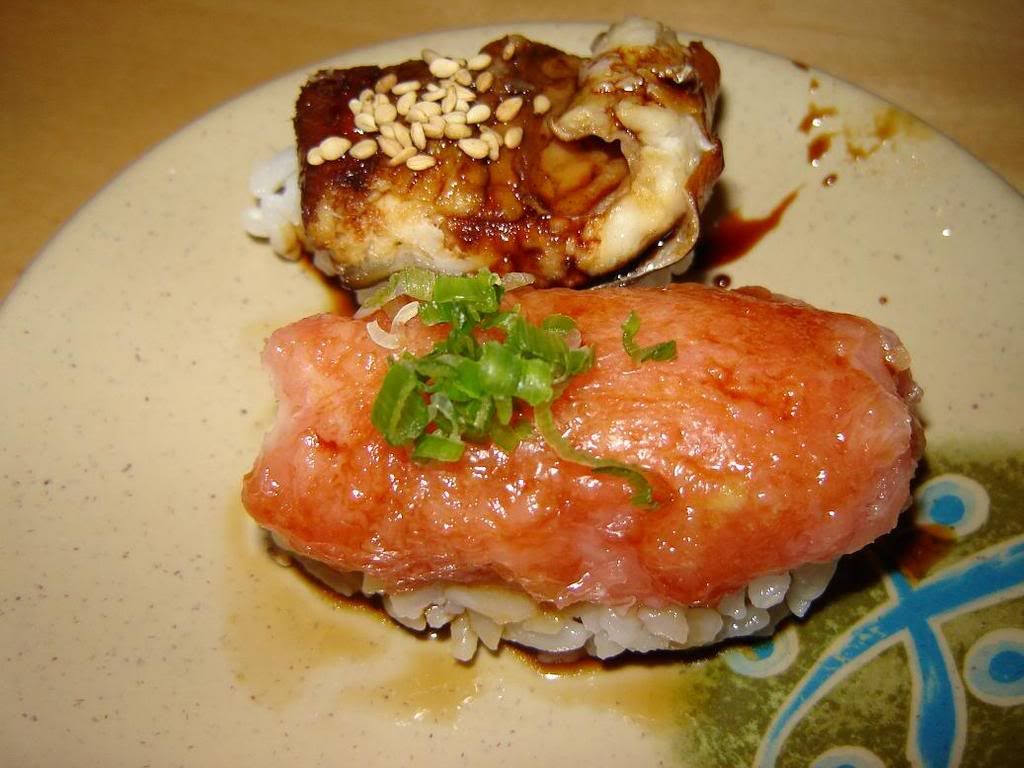 Ending with a kani roll. The crab inside was just outstanding!


The damage? $98pp including tax and tips. We were all happy and full and had a just-ate-great-food high, so it didn't matter (that's why you have credit cards ...)

Sushi Sasabune
12400 Wilshire Blvd Ste 150
Los Angeles, CA 90025
Phone: (310) 820-3596