Yesterday we made a day trip and met up with a friend in Costa Mesa to go to the legendary ramen fair in Mitsuwa Costa Mesa.
It was super crowded and they even had valet parking. Valet parking at Mitsuwa??
We ended valet-ing anyway, though, since we couldn't find parking.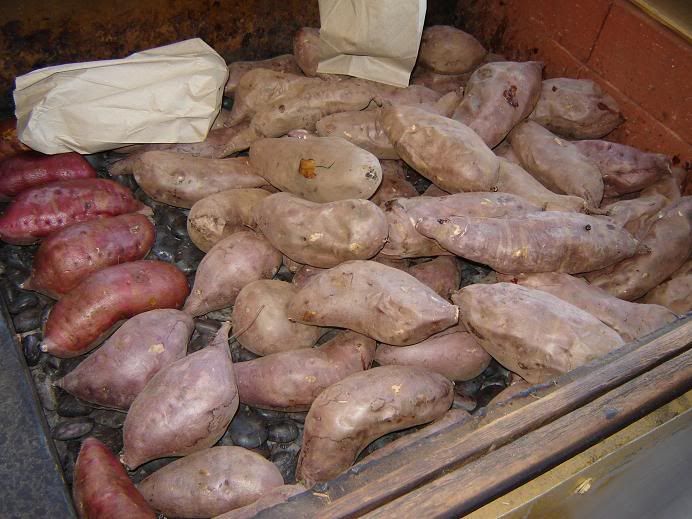 On the way in, we saw carts selling sweet potatoes and roasted chestnuts. We bought a sweet potato, which was very moist and sweet. It did have an aftertaste that we couldn't quite place. It might have been the charcoal? At any rate, it was still tasty to me.

We lined for the shio ramen. They had closed down the udon place to make room for the ramen in these few days. The other eating places were still busy like usual though.

They gave us numbered tickets and after a brief wait got our ramen. The main hurdle is finding a place to seat! We had our eye on this table but the couple sitting there, although done with their meal, just kept talking ... and talking ... Eventually they left! Yay!

Now I can enjoy my ramen. This is the Asameshi Maeda Honten shio ramen: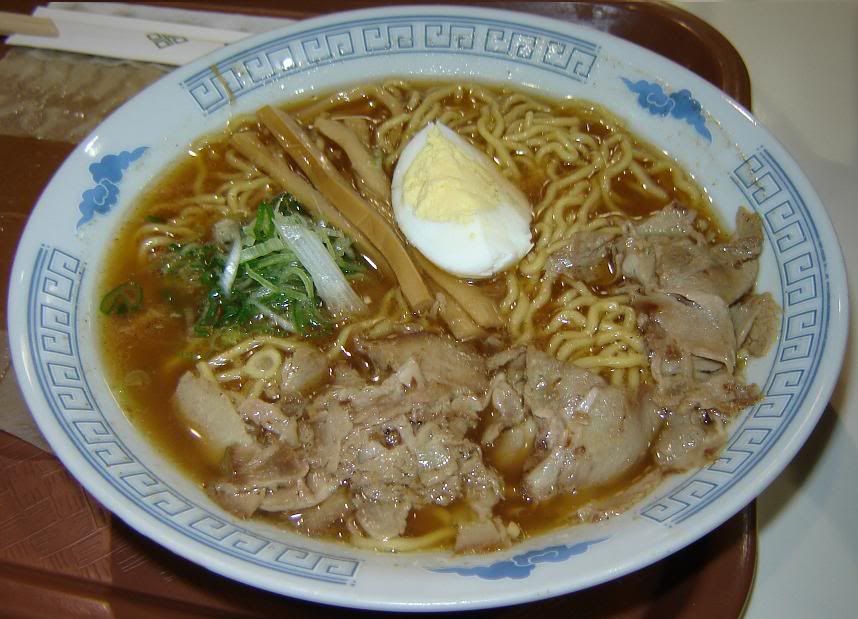 Al dente noodles. Very very flavorful broth (a bit too salty for two of my friends, though). Tender (almost) melt in your mouth pork.
Is it legendary? Is it the best ramen I've ever had? I don't know if it's legendary, but it's pretty f-ing good. Way better than ramen places on Sawtelle, better than Daikokuya even.

We were gonna go to Torrance on the way home, but we ended up at Boomer's and since we didn't want to leave until we did 5 rounds of go-karting, I had to say bye bye to the other ramen *sob*