Right now I prefer soba to, say, ramen or udon, and my favorite place right now is Yabu on Pico! If you guys know other good soba places, please let me know :>
My only gripe about yabu is that they don't have soba with beef or pork (I like my red meat).

This time I ordered the Tori Toji Soba (chicken with eggs).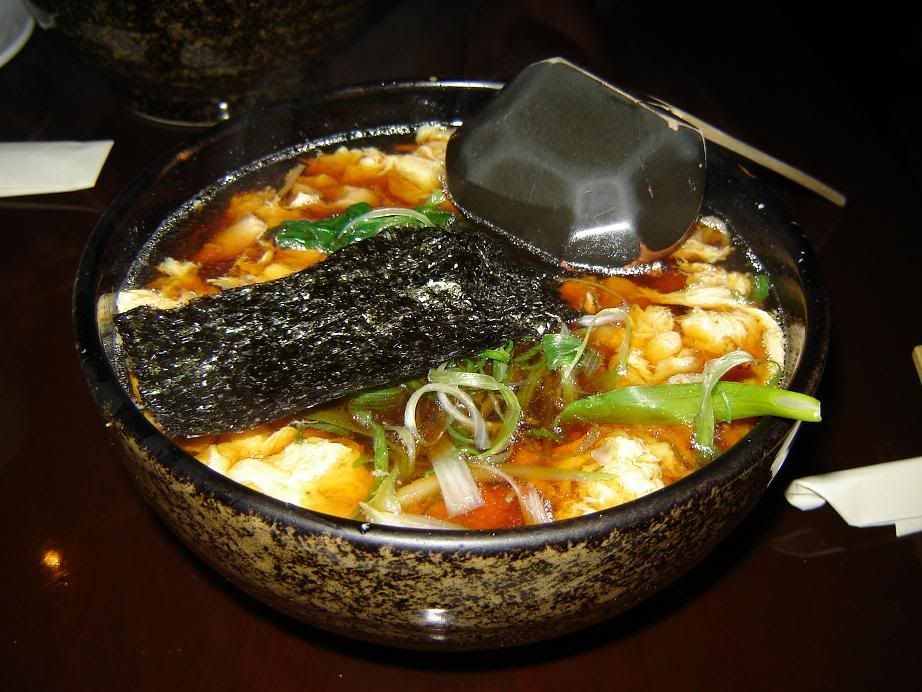 The broth is soo tasty. This time around I didn't find much chicken though, bummer, but everything inside that bowl is so good (organic eggs, chicken, fish cake, green onions). I was mainly going for the eggs anyway. It would be good to have more meat/other things inside though, I think. Maybe tempura.

Their soba is handmade fresh daily (their claim to fame?) and was quite al-dente.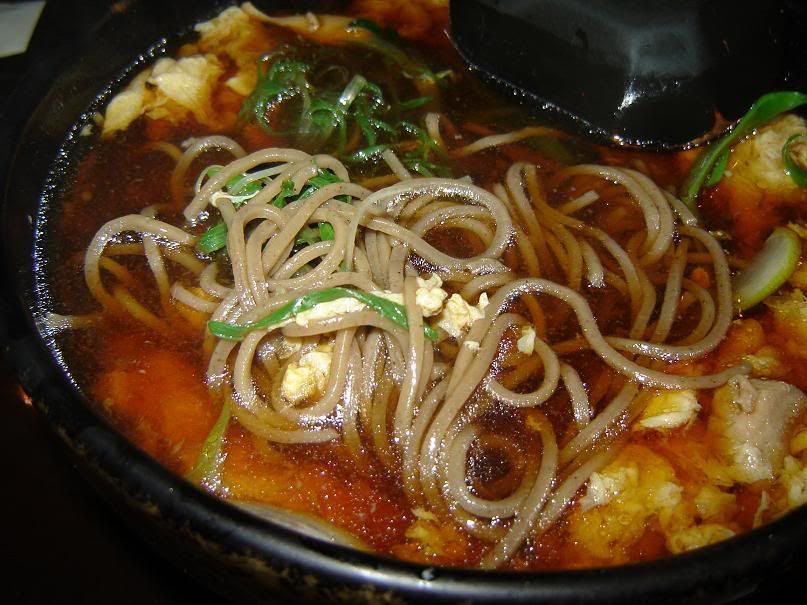 My friend got the broiled black cod, which was also good, but a bit salty. The veggies, especially the mushrooms, go really well with the cod , though.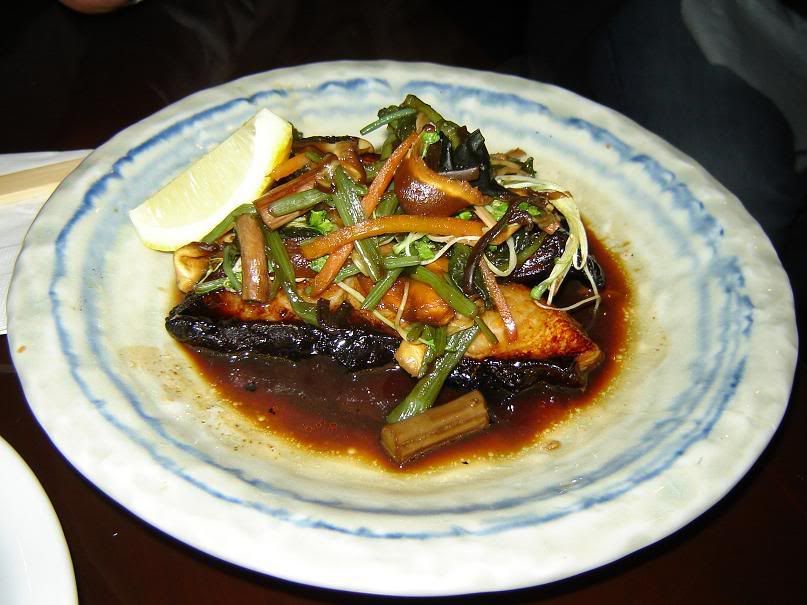 Yabu
11820 W. Pico Blvd
W. Los Angeles, CA 90064