The Pantry was probably the most memorable breakfast I had in Santa Fe.
The PR for Taste of Santa Fe set us up for breakfast at The Pantry. When we arrived the place was bustling with locals. The Pantry is a Santa Fe institution that first opened its doors in 1948. Since then it has changed ownerships a few times but it seems to be doing quite well under the current owners, the Singley family. The son had just graduated from Le Cordon Bleu Scottsdale and is on track to take over the business.

As most meals in New Mexico, The Pantry provided one big, heavy, breakfast.
After waiting a day and a half, I finally got my sopapillas!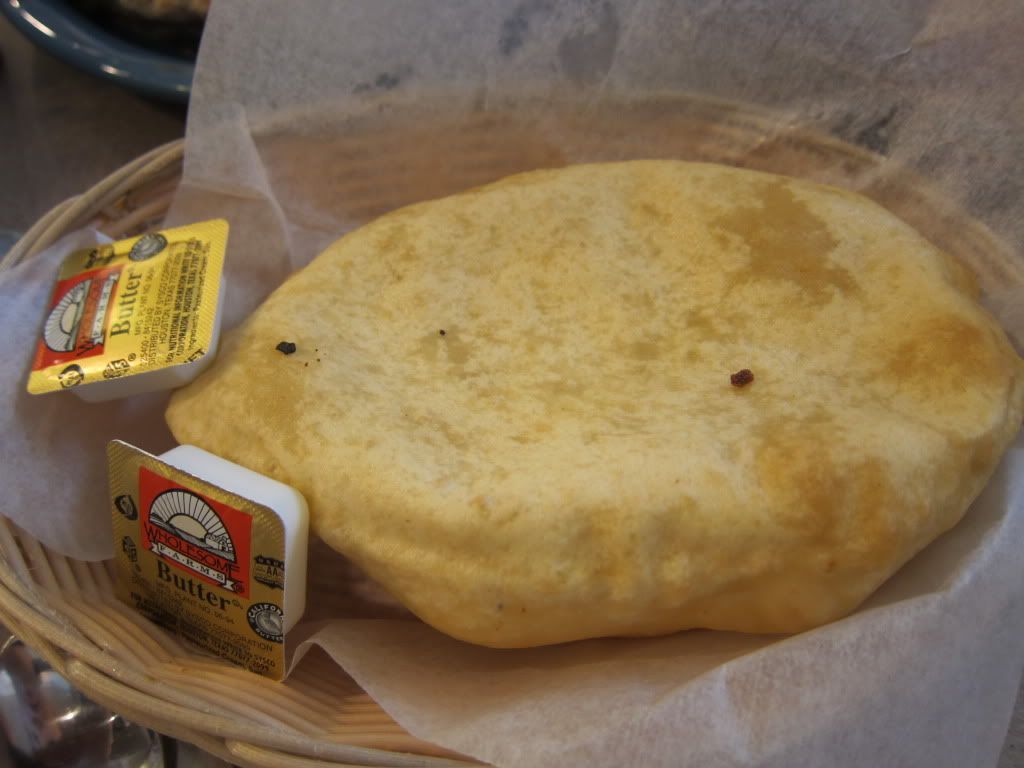 If you've never had one, the sopaipilla (or sopapilla) is a fried bread common in New Mexico. After expanding during the frying, it's typically hollow in the middle. I'd tear off one corner and pour honey into that hole. It may sound like dessert but they serve this to you before your meal and it's best eaten hot! I like the sopapillas at Guadalupe Cafe better, but this hit the spot nonetheless.


I have a weak spot for chorizo and thus ordered the chorizo and eggs.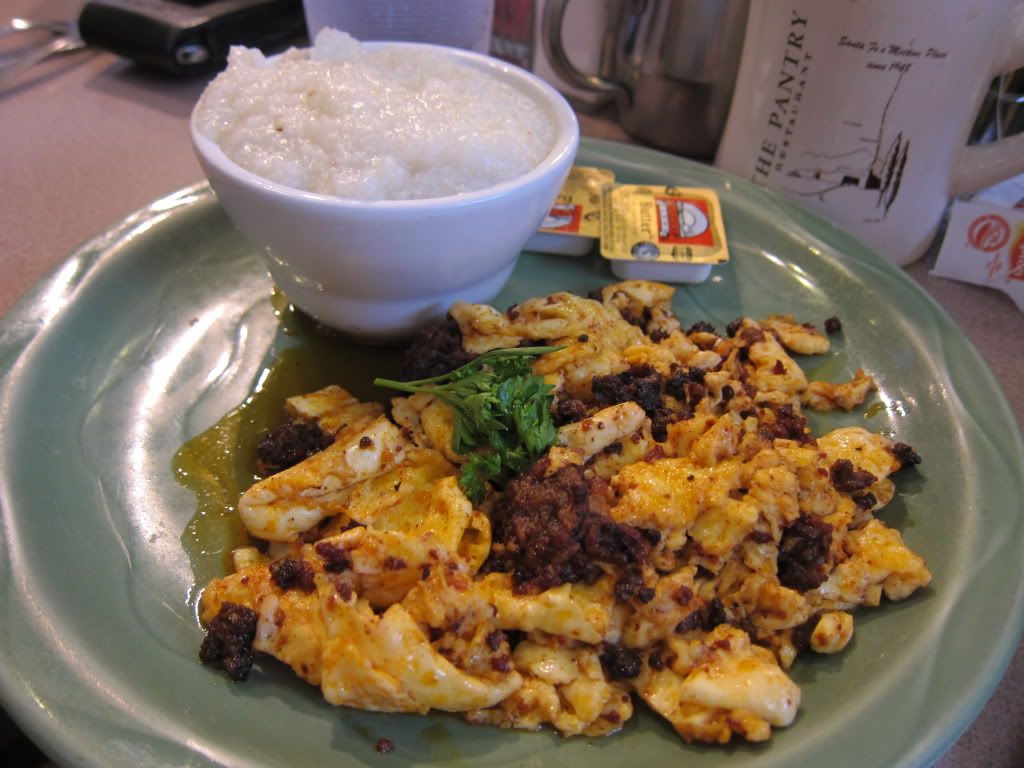 The meals are served either with biscuits, toast, or grits. Though this may have ended up overshadowed by the dishes the others ordered, I enjoyed the flavorful chorizo.

The one that stole the show was probably the corned beef hash that Food GPS had ordered.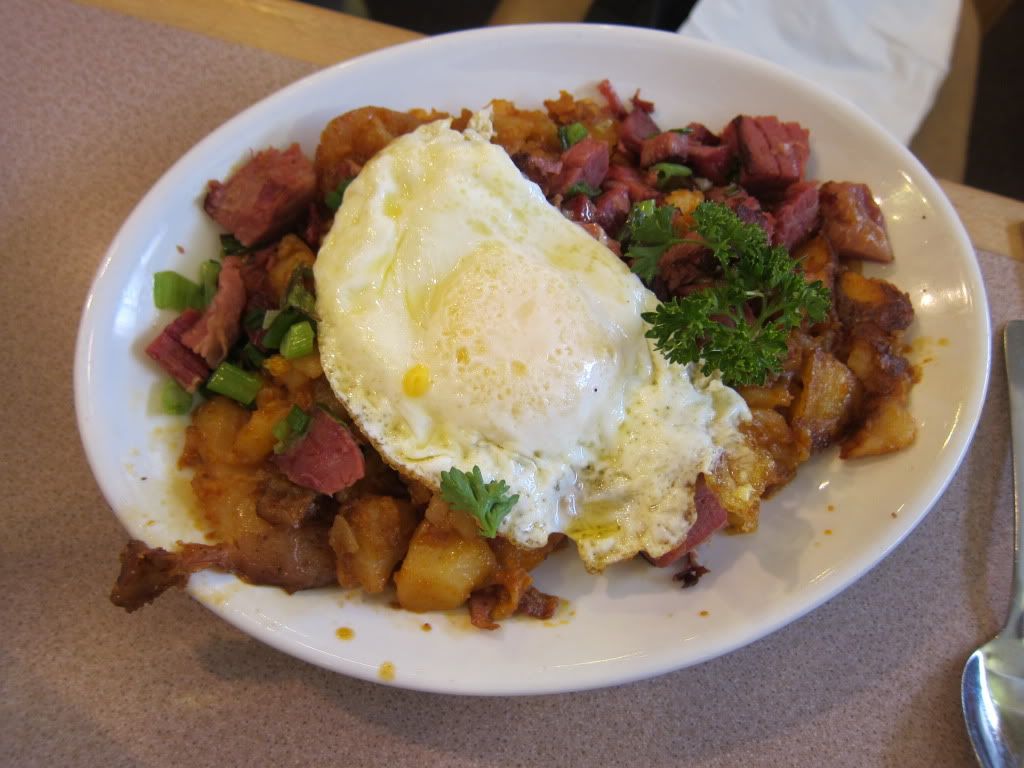 The corned beef at The Pantry is made fresh from scratch, served with home fries and egg. I haven't had much from-scratch corned beef so just my saying that this was the best I've tasted may not convince you, but Food GPS also claims it's one of the best.

The others: In true Mattatouille fashion, he ordered his breakfast burrito "christmas-style"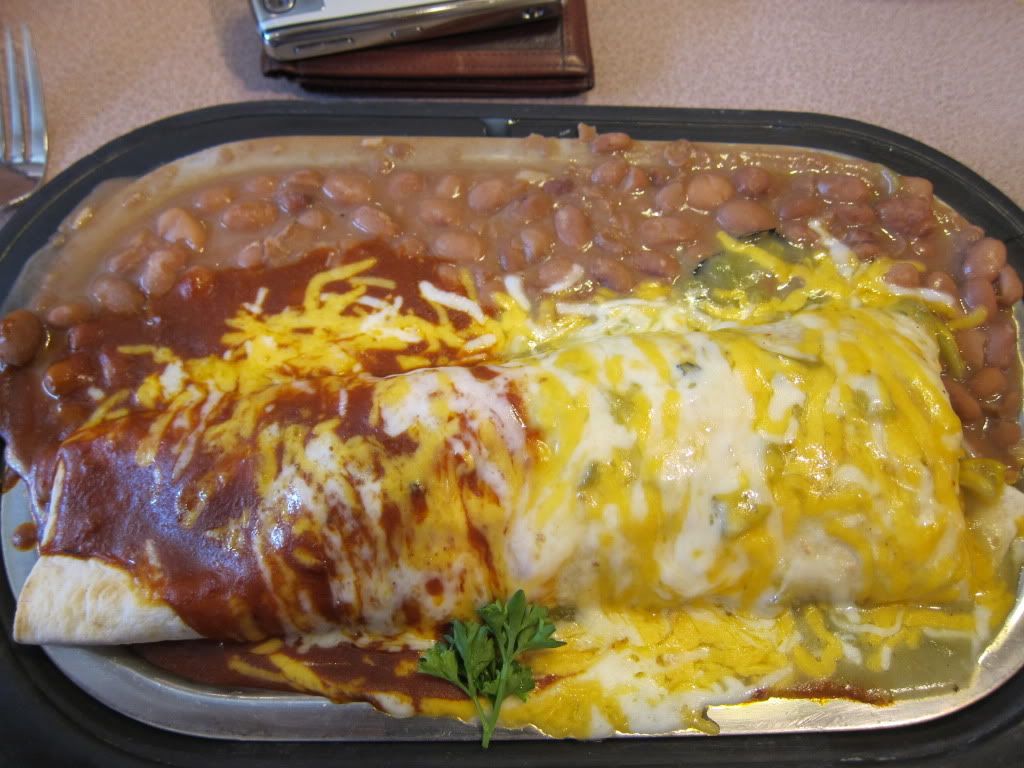 I didn't try this giant burrito, but he seemed to enjoy it.

The Cinnamon Roll is similarly massive. Moist and topped with some heavy duty icing, this was as satisfying and addictive as the guilt it induced.


The Pantry isn't located near the plaza where most tourists may be staying, but if you happen to have a rental car, do try where the locals eat.

The Pantry Restaurant
1820 Cerrillos Rd
Santa Fe, NM 87505
(505) 986-0022
http://www.pantrysantafe.com/



Disclosure: This breakfast was hosted by the restaurant and was arranged by BigInk PR.