Tuesday, December 1, 2015
Thursday, March 21, 2013
With the number of Japanese tourists swarming Hawaii every year, it's no surprise that Honolulu would have great Japanese food. From ramen to handmade soba, you can find pretty much everything here. One of the places I had my eye on was Kimukatsu, famous for their pork katsu made by stacking 25 layers of pork slices, then deep frying it. This way, the katsu is supposed to retain more of the juices than a thick piece of pork cutlet.
Now, Hawaii is also not cheap. An order of pork Katsu set (with rice, cabbage, miso soup, pickles) would be $19 normally but they do have a special menu during lunch. The regular tonkatsu order is not on this menu but you can get a katsudon set ("The Original Kimukatsu Bowl") for $16 or the Kimukatsu Curry for $13.
Posted by gourmetpigs
at 9:14 AM
1 comments
Labels: hawaii, hi, honolulu, japanese, katsudon, Kimukatsu, lunch, lunch special, oahu, pork, pork Katsu, travel
Sunday, September 12, 2010
The Kahala Resort is supposedly the first resort in O'ahu (so says my hotel tour guide), opened in 1964 as the Kahala Hilton and cost $12 million to build.

The resort has its own private beach which, according to my tour guide, was the shore that the King Kamehameha landed when he first came to O'ahu (Wikipedia says he landed his troops at Waikiki and Waialae which neighbors the resort).


We stayed at one of the Dolphin Lanai rooms on my latest trip to Hawaii. It faces the "dolphin lagoon" and you pay a premium for the chance to be woken up by dolphins' calls and splashes.

The room itself is standard-sized, though the bathroom had two vanities.

But it isn't just a view of the dolphin lagoon. These rooms are on the ground floor and are literally right next to the dolphin lagoon. If it wasn't for the bushes separating my patio with the lagoon, I could just reach out and touch them as they swim by.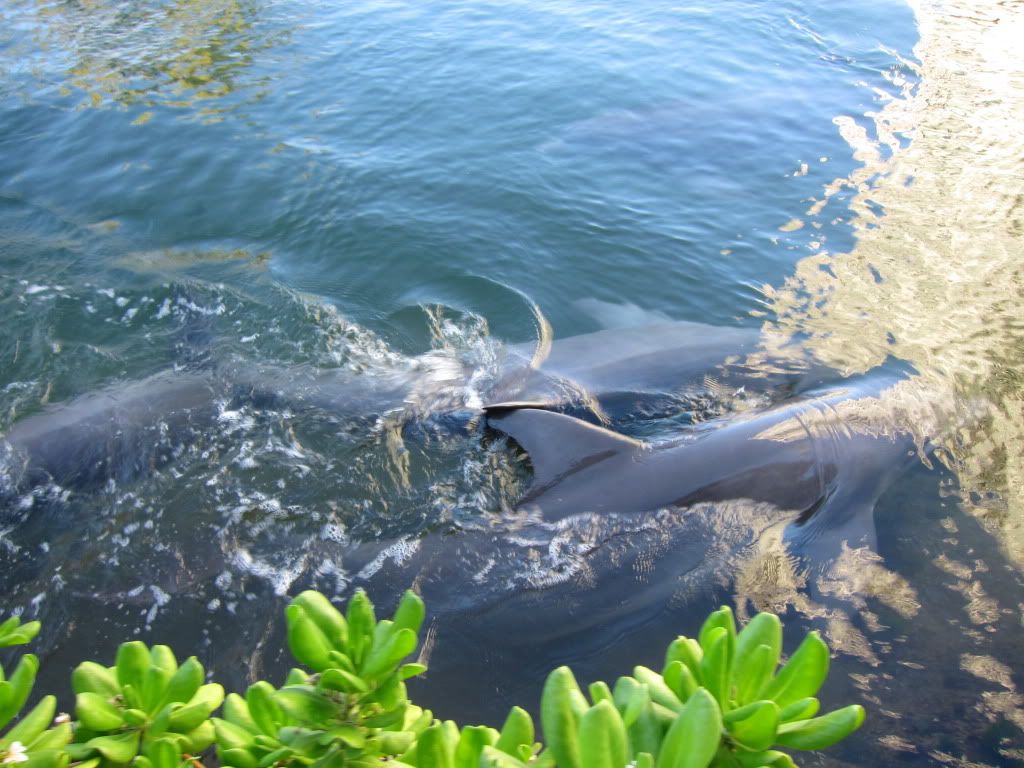 Sit long enough and you'll see one or four of them jump. I wasn't fast enough to take photos of those instances, alas.

A lot of celebrities stay here and I heard George Clooney was there when I was there. While I didn't see him, I did spot Daniel Dae Kim from LOST. Someone had to point him out to me, but I think it really was him. They're supposed to be filming Hawaii Five-O.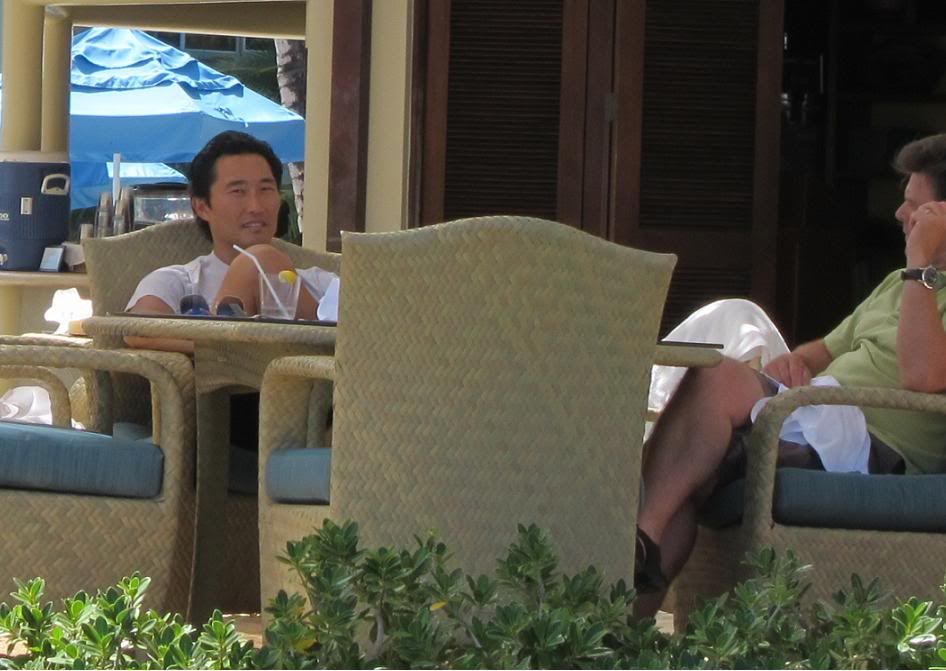 What do you guys think?
Featured Lists
Archive

About Me
Questions, comments, feedback? Want to advertise on my site? Contact me at gourmetpigs@gmail.com.
All Rights Reserved.
View my complete profile

Like Me?