Yesterday was the dineLA kickoff. It just happened to be Luna Park since Grace was tonight. Wanted to try one of the cheaper menus, and a friend said Luna Park is good, so we made reservation for 8 pm. Got there at 7:58 but the table wasn't ready. We waited at the bar, which was also jam packed and no seat was available. At 8:20 I was getting pretty pissed, we still weren't seated. At 8:23 the hostess came by and apologized, saying that the tables have had their checks for a while but still have not left. Then she offered us the goat cheese fondue on the house. I took it, naturally, and was much happier now.

We were seated soon after, and the goat cheese fondue followed shortly: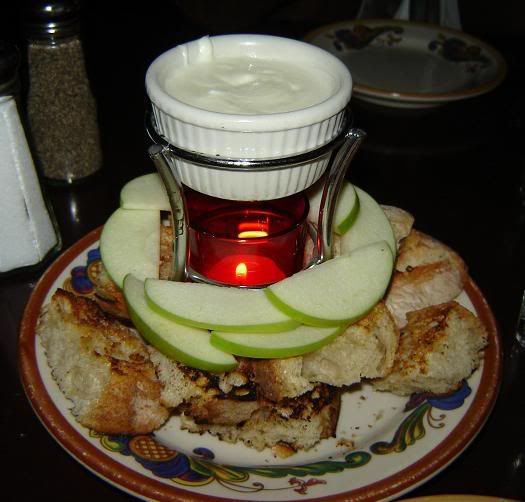 The goat cheese was good with a smoky flavor. The bread itself was not bad although nothing special.

Since we've had this on the house, I got the calamari for appetizer. It was an ordinary calamari, although I did like the wasabi dressing. No picture since it looks like a normal breaded calamari dish.

Then I had the pork cutlet.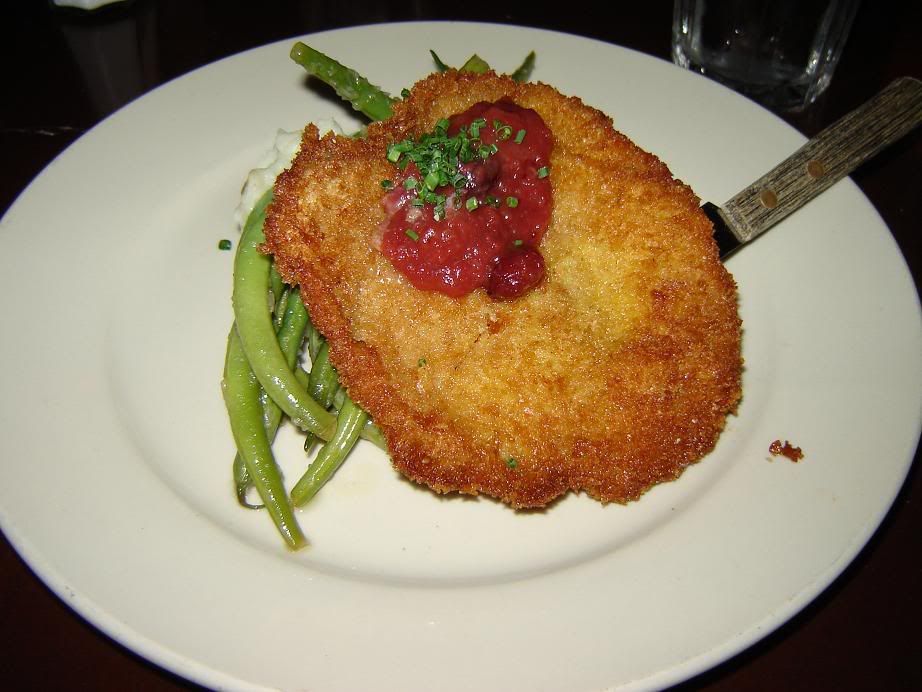 The cutlet was crispy. Although it was filled with mushroom and gruyere cheese, it was thin. The sauce was sweet and goes well with the cutlet if you take care not to put too much on. The mashed potato was very good.

They were out of the tarts that I had wanted for dessert. We got the smores and the apple pie instead.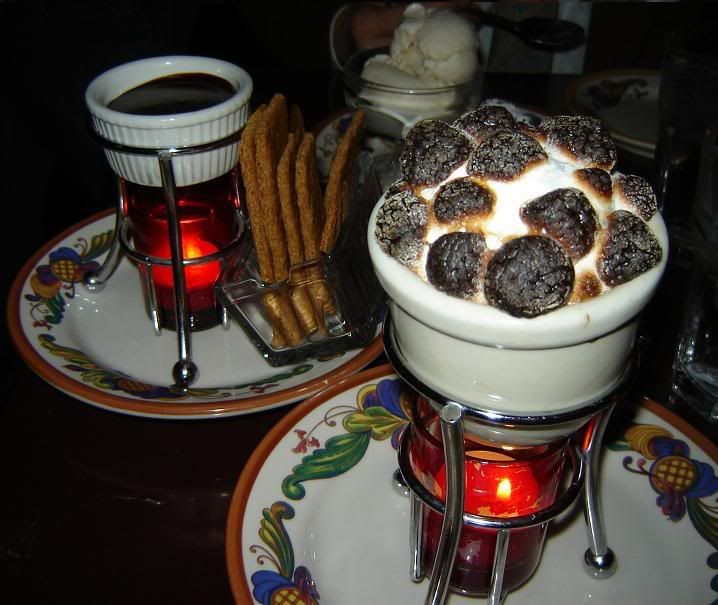 The smores was normal, although it was kinda fun. Neither the chocolate nor the crackers were anything special.


I didn't dig the apple pie filling- it reminds me more of the apple pie from McD ... the ice cream, though, was good.

Luna Park
672 S La Brea
Los Angeles, CA 90036
Phone: (323) 934-2110