We've been wanting to try Comme Ca but heard it is super noisy since 1)a lot of "young people" go there and 2)the acoustics is just bad. But today we decided to go there at 5 ish, to avoid all the crowds.

Only 3 tables were filled when we arrived. On the phone they said we didn't need reservation if we come before 5.30. We were greeted with "do you have reservations?" anyway, but were eventually seated.

They were quick to take drink orders but we asked only for tap water. After this, even though the restaurant was practically empty the service decidedly is. very. slow.

Eventually they took our orders. And then brought us bread. Eventually. But on to the food. Got the roasted beet salad for appetizer:



Very flavorful (if not just a tad salty), and the goat cheese covered in pistachio was excellent. Way better than the one I got at Fraiche recently.

Then also had the Sepia Provencal for appetizer (sauteed squid):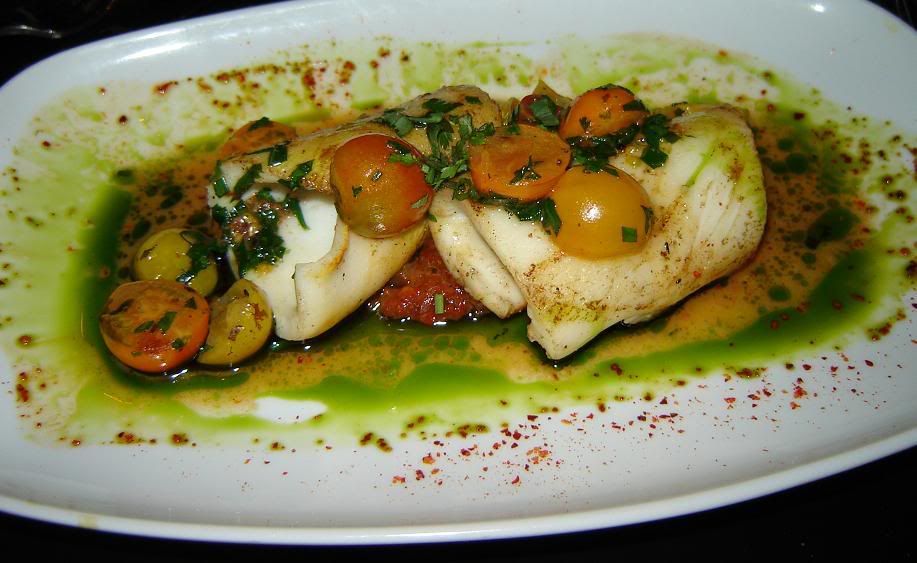 This was also an excellent, flavorful dish. The squid was tender but still firm/not overcooked.

For the entree we ordered the braised lamb shank.


Very nice dish, and the sauce was great. The meat was tender, although I prefer it to be even more tender (I usually enjoy the meat right next to the bone best). The tomato deserves a distinctive mention.

The other entree was the duck confit.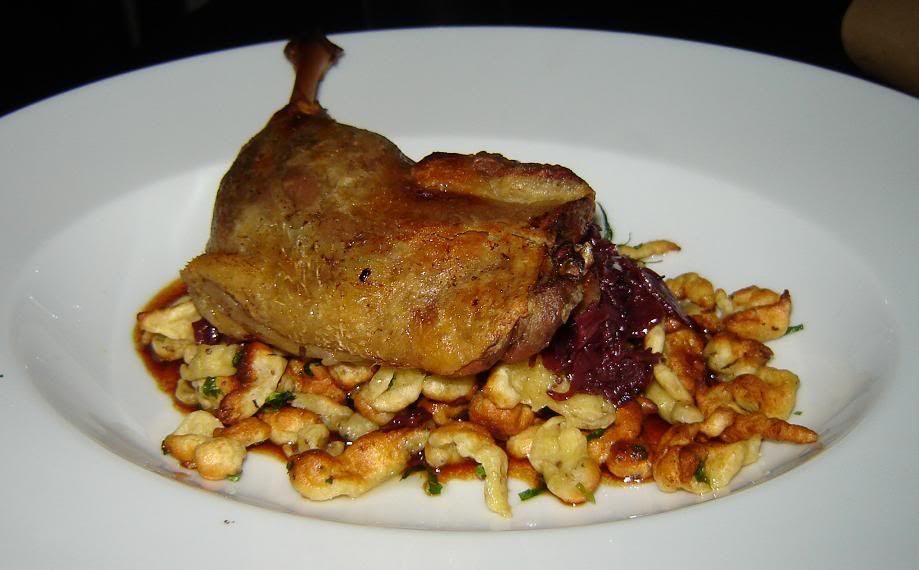 Although it didn't look as good as the lamb this dish was actually excellent. The duck meat was tender, almost as if it fell apart as we cut it. Not at all too dry or too tough, and the skin was perfectly crispy without being burned.

As you may already know, the dessert here is from Boule Patisserie. I've been there once but was disappointed by the service, so I thought this would be a good time to try their stuff again (since the service at Comma Ca is decidedly better - albeit slo~w).
Got the boule cake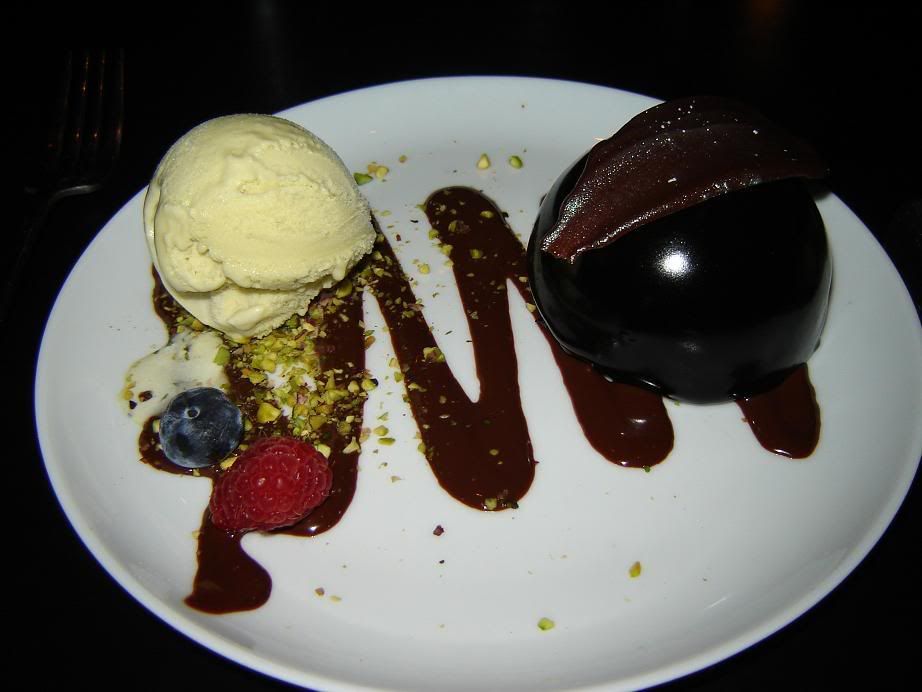 chocolate and hazelnut mousse with cherries covered with dark chocolate. Yummy, though very rich.

And also the brioche pudding:


I like this better, although too rich and too dry at the same time for me to eat without the ice cream. As soon as we're out of the ice cream I could not eat any more ... Too bad, as I did like it.

When we left (at 7 pm) the restaurant was packed and it was getting noisier , although we still saw way more of the 'older crowd'.

Comme Ca Brasserie
8479 Melrose Avenue
Los Angeles, CA 90069
323.782.1178
www.commecarestaurant.com