Even a (gourmet) pig occasionally feels like she wants to eat something ... healthy. Light, even. Maybe even ... vegetarian? But a pig doesn't know many places to go for that. Luckily fellow food blogger H.C. from LA & OC Foodie and now, Foodie Fitness, does. So I was sent to M Cafe de Chaya in Culver City, a macrobiotic restaurant.

Being the procrastinator that we are, we got there 30 minutes before closing and only a handful of people were left.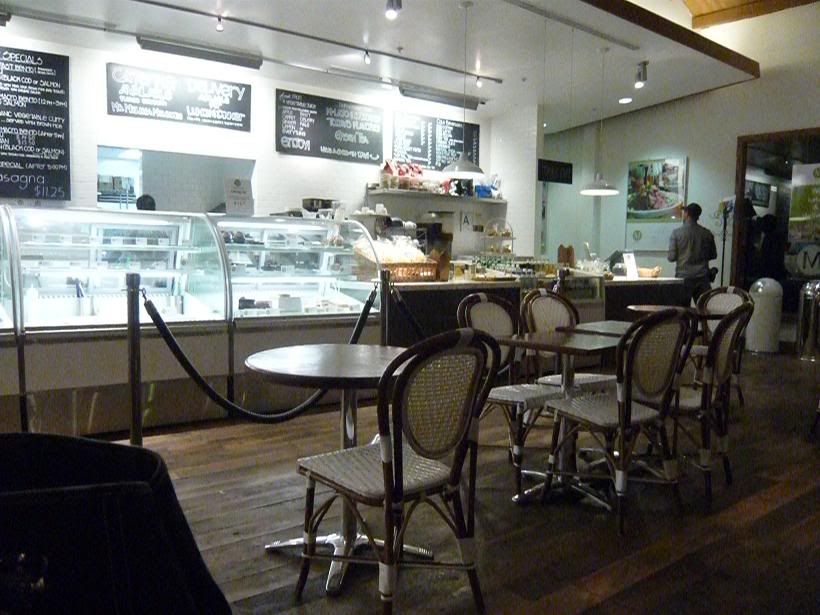 Offering a variety of deli items and also some hot items like teriyaki bowls and bento boxes, M Cafe de Chaya seems like a good place to grab a quick lunch, if only I work in the area.

I've read wonderful things about the kale in spicy peanut sauce, so naturally I got that. We also got red quinoa salad.

The peanut sauce was not spicy, so let that deter no one. The kale in "spicy" peanut sauce dish though, was deliciously addictive. I meant to take some home. But I ate the whole plate that night. It was that good! But so much for a light meal ...

The quinoa was also pretty good. Nice texture and flavorful. I was too busy paying attention to my kale though.

The entree choices were actually fairly limited with only bento boxes and teriyaki bowls available, for the most part. I got a miso black cod bento box (the macrobiotic diet allows fish - so this place isn't exactly vegan).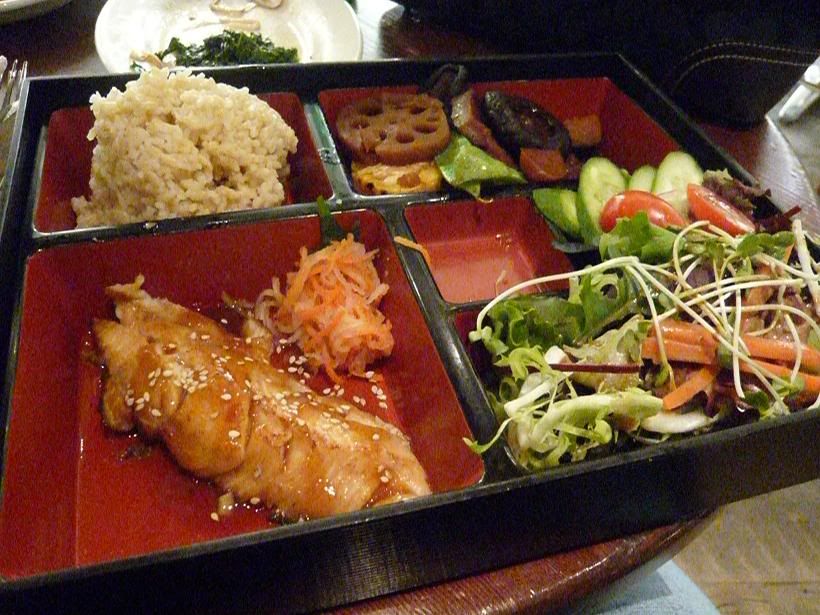 The cod comes with rice, salad, and various vegetables including burdock roots and seitan. Fish was actually pretty good, pretty moist and tender. The salad dressing was overwhelmingly salty. The vegetable's sauce was also rather salty, but at least I can wipe it off with the rice, and it was quite tasty. I enjoyed eating the chewy seitan.

Lots of food, I was stuffed after my kale and this. So much for a light meal. At least it was healthy?

My friend got the teriyaki tofu bowl with vegetable tempura.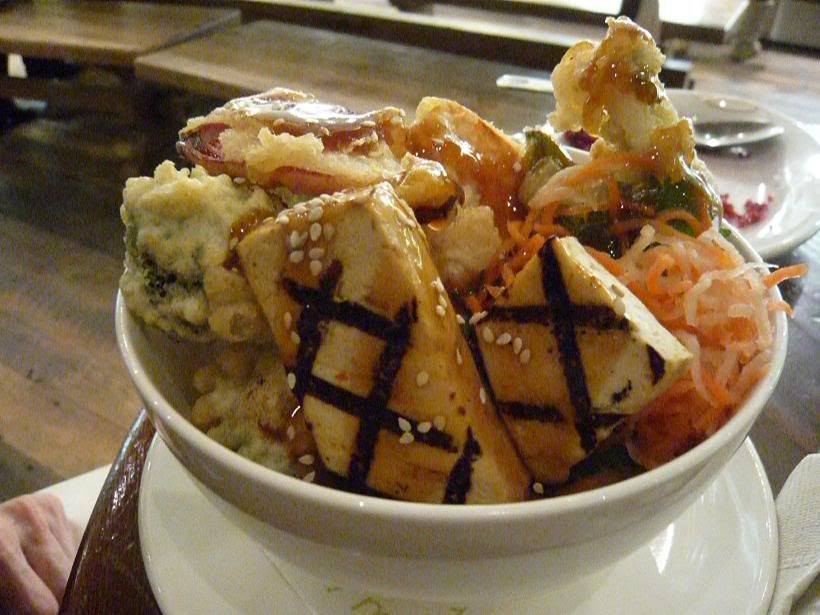 The tofu was good, but ... I have to say there isn't much tofu here to speak of for something called a "tofu bowl".

Man, writing this I'm really starting to crave that kale with peanut sauce again. I should get a pint to go ... Do give it a try. If you're the type to like kale, this thing will make you addicted.

M Cafe de Chaya
11301 Culver Blvd
Los Angeles, CA 90066
(310) 838-4300