In honor of "cocktail week" (although yes, I realize we're at the tail end of it), I thought I'd finally bust out my list of favorite cocktail bars (or restaurant+bar) in LA!

This has been sitting in my draft box for a while - I was hoping to go back to some and take better photos and hit my to-do list. I'll just have to update it later :)


Tiki Ti
4427 W Sunset Blvd Los Angeles, CA 90027
(323) 669-9381
A tiny family-owned tiki bar that's usually packed with people yelling "toro! toro! toro!" while the bartender tops off your Blood&Sands. An uber-fun place like no other, and if you're one of those guys who always forget about dress codes and end up with flip flops when you're supposed to go drinking, then this is your place. Pictured above is my favorite, the Missionary's Downfall.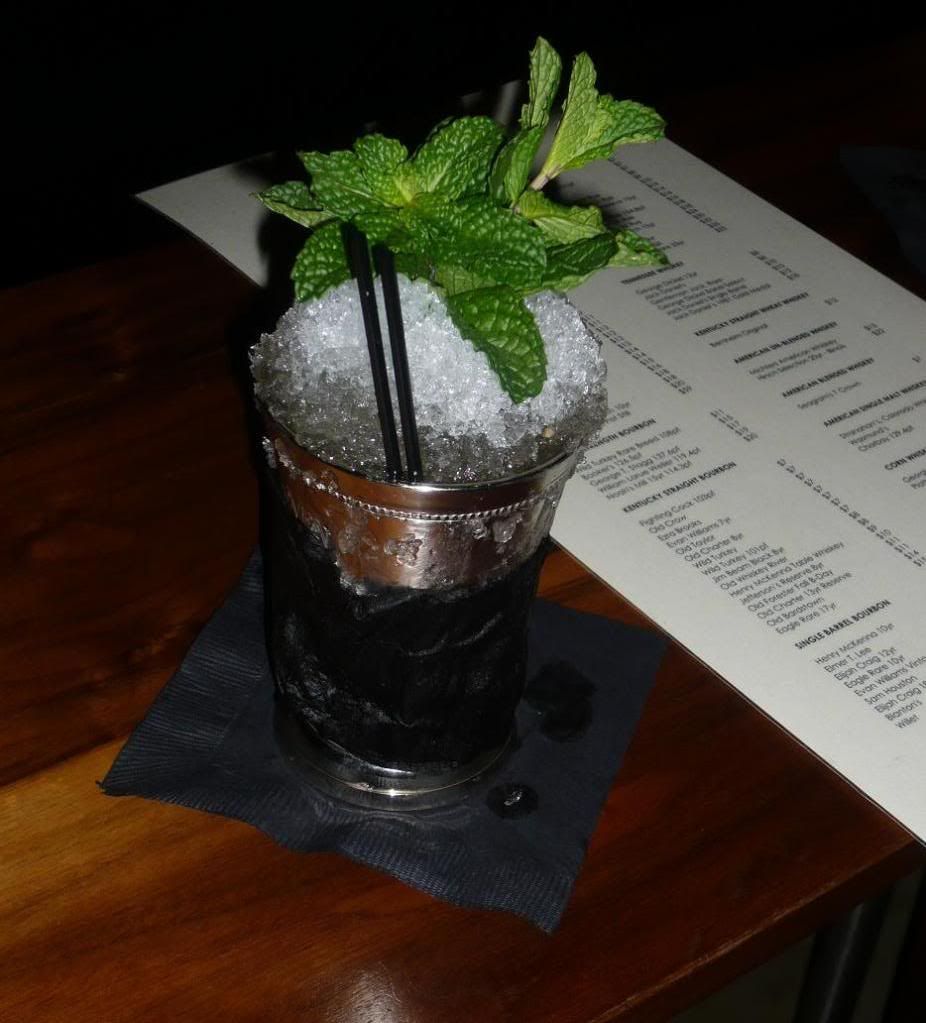 Seven Grand
515 W 7th St Los Angeles, CA 90014
(213) 614-0737
Known primarily as a whiskey bar, Seven Grand offers the best of that and more. Manned by some of the best bartenders in LA, you won't go wrong with a menu classic like the Mint Julep (left) or a specially concocted Pisco Sour. Oh, and if you're sitting at the bar drinking beer, then I'm the girl glaring at you for wasting precious seats.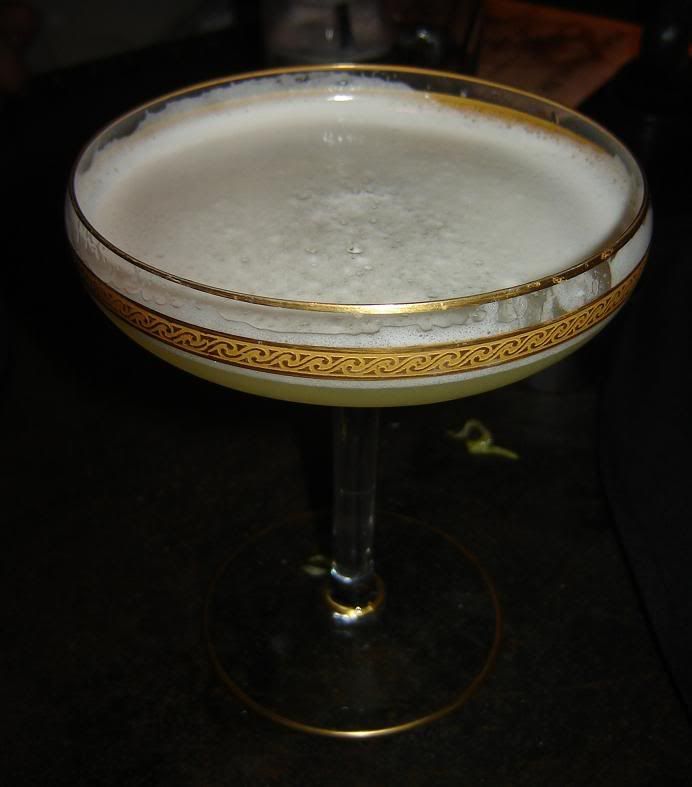 The Edison
108 W 2nd St, Los Angeles, CA 90012
A cool-looking lounge with some pretty awesome drinks. Pictured to your left is a Pisco Punch. We're talking pisco and absinthe here. Don't miss the happy hour on Thursdays and get your $0.35 classic cocktail.


The Varnish
118 E Sixth St, Los Angeles, CA 90014
(213) 622-9999
The worst kept secret in LA! "Hidden" in the back room of Cole's, The Varnish has recently been one of the most popular bars around. A small printed menu, but it does include "Bartender's Choice" so you can go a long way.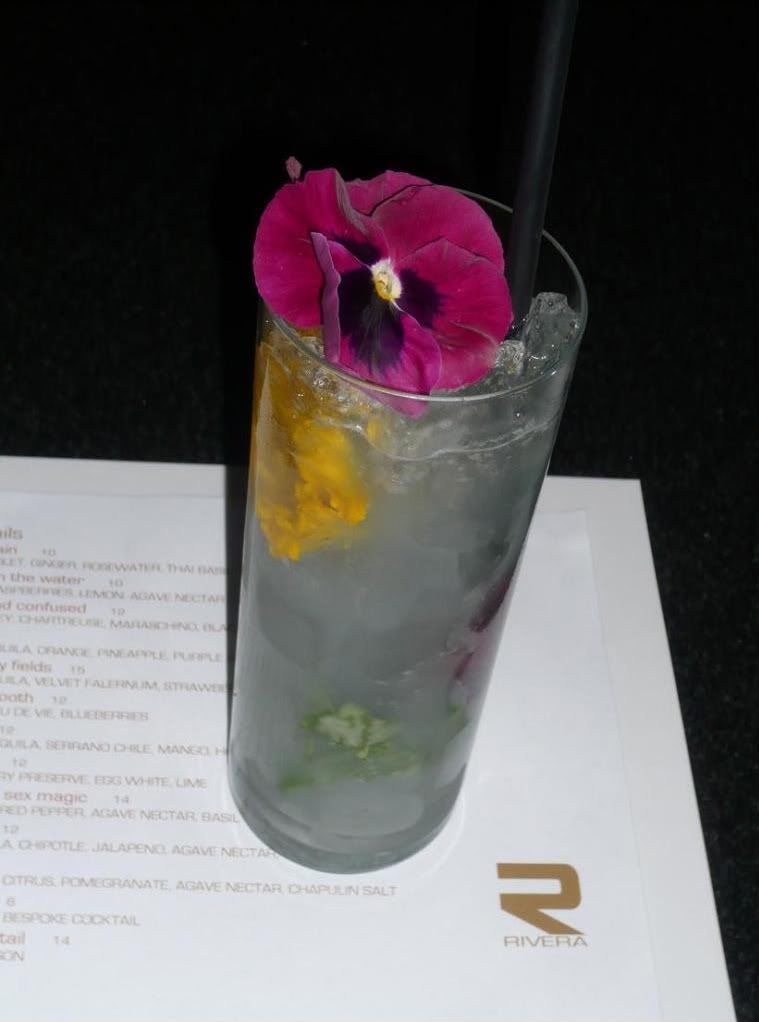 Rivera
1050 S Flower St #102, Los Angeles, CA 90015
(213) 749-1460
Flights of infused tequila? Awesome. Add to that a Latin-influenced, highly creative (and sometimes spicy!) cocktail menu featuring drinks like Purple Rain with ginger and basil (left) and Blood Sugar Sex Magic with whiskey, red pepper, and basil.




Other Bars Worth Checking Out:

The Wilshire.

2454 Wilshire Blvd, Santa Monica, CA 90403

FIG Restaurant.

101 Wilshire Blvd, Santa Monica, CA 90401

The Bazaar. 465 S. La Cienega Boulevard, Beverly Hills, CA. Molecular gastronomy meets cocktails produce fun drinks like a Magic Mojito with cotton candy and liquid nitrogen cocktails.
The Hungry Cat.

1535 Vine St

,

Los Angeles

,

CA

90028

STK.

755 La Cienega, West Hollywood, CA 90069
On my To-Try List:
Copa D'Oro.

217 Broadway Santa Monica, CA 90401

One Sunset.

8730 Sunset Blvd, West Hollywood, CA 90069