I'm in the middle of preparing for a huge exam, so not blogging much. Wait til the 27th! Then I'll start putting out routine reviews! In the meantime, I'll do one here and there :P

And now ....

I'm gonna whine and ramble!

This Teavana teamaker looks neat ... I want one. Need one so I can have my tea fix while working. Anyone wanna buy it for me? =P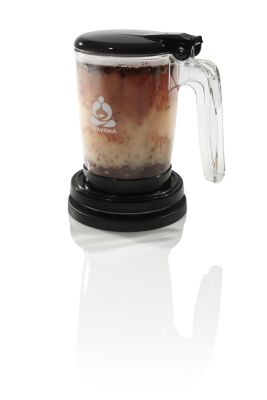 Ever since getting into loose leaf tea, I've bought a tea strainer, a french press (don't drink coffee - purely for steeping tea only), and some chinese travel bottle with a built-in tea strainer. I'm not 100% satisfied with any of them and then there's the issue of having tea in the car or making it at work (built-in strainer in travel bottle leads to oversteeped tea).

Saw one of my professors with one of these things and I got gadget envy ...