While in Reykjavik, Blue Lagoon is a must visit. This vast and popular hot springs is easily accessible with the various bus trips that originate from either Keflavik airport or Reykjavik city.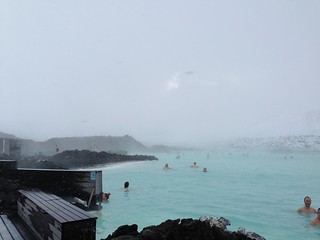 I booked with
Reykjavik Excursions
which seems to have one of the more reasonable prices. I went with the tour that includes prepaid admission so we don't have to wait in line to buy a ticket. We still had to wait a bit, but not as long as the others. Also, when you get there, don't get confused with the line in the first small building - that's for people who want to store their luggage! Instead, keep going on the path heading towards the main building.